Shots from the 70's: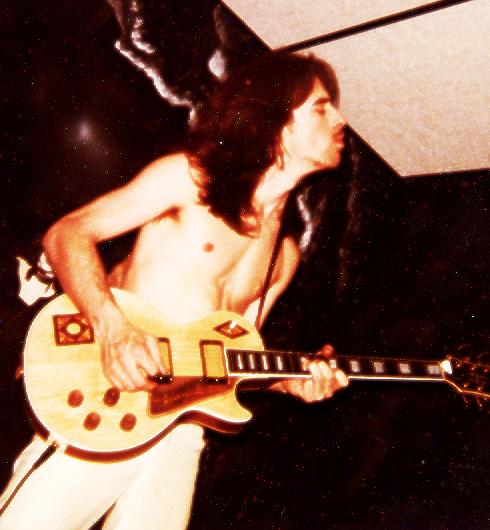 Here I'm playing my first serious guitar. This Les Paul originally belonged to the guy who recorded the minor hit, "Billy Don't Be a Hero" - Bo Donaldson. Here you can see how I've stripped off the original black laquer and refinished it, adding some designs in rare veneers. I also hand-crafted the walnut knobs and koa pickguard. I really loved this guitar; unfortunately, it was destroyed in a housefire in 1985.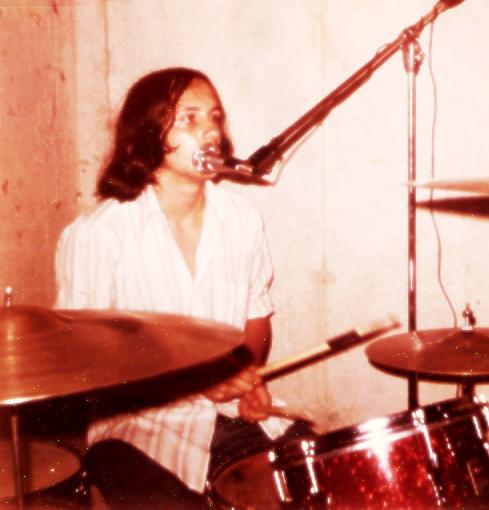 This is Paul Abrams, my drummer. He's got a really great voice and a wonderful sense of harmony. He's been a close and trustworthy friend for over thirty years.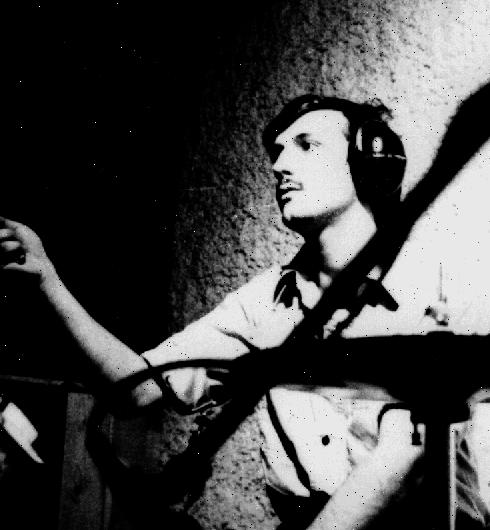 Here's Paul again, a coupla years later in '78. This was taken in the studio during the recording of an early album, "Challenging the Sun", by Amra.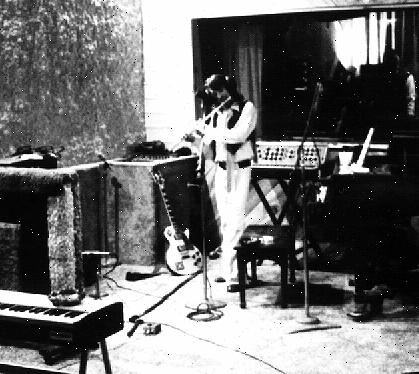 Recording a flute part in one of the Amra sessions. Barely visible behind me (in the control room) is Mike Duffy, engineer.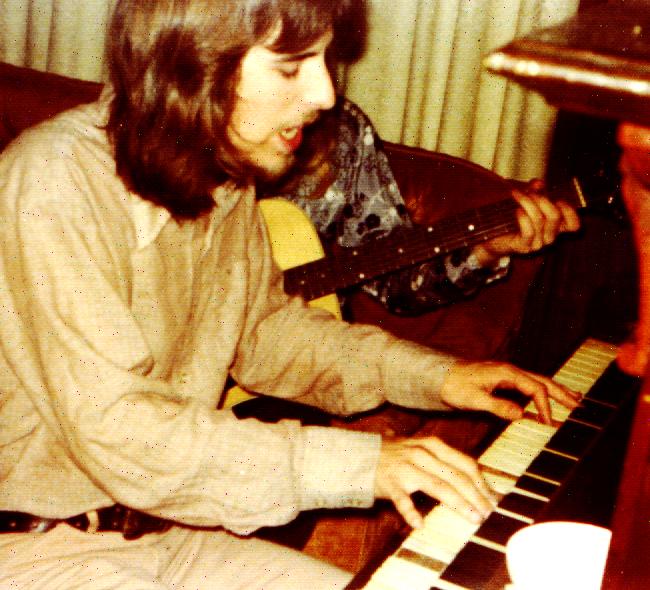 Jamming on piano at some party. I have absolutely no recollection of who that guitarist behind me is.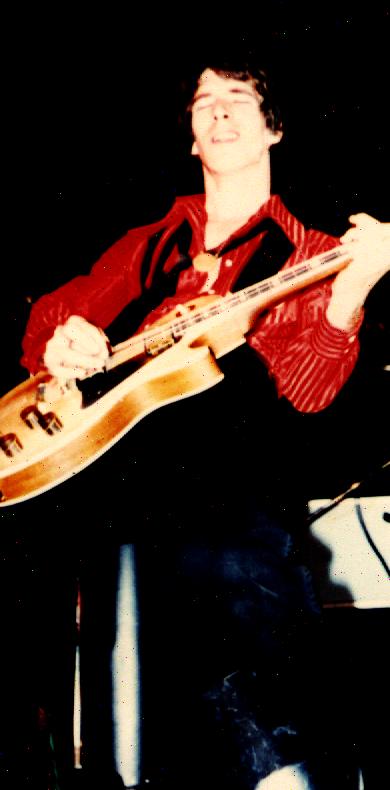 Playing at the UC fieldhouse with The Cheaters.

The Cheaters played all over the UC area bars & frats for a coupla years starting in '79
I'm the green alien, sans guitar, belting out "Sympathy for the Devil" at a Halloween gig. That's Jay Mattingly on bass and Bill Perin on drums.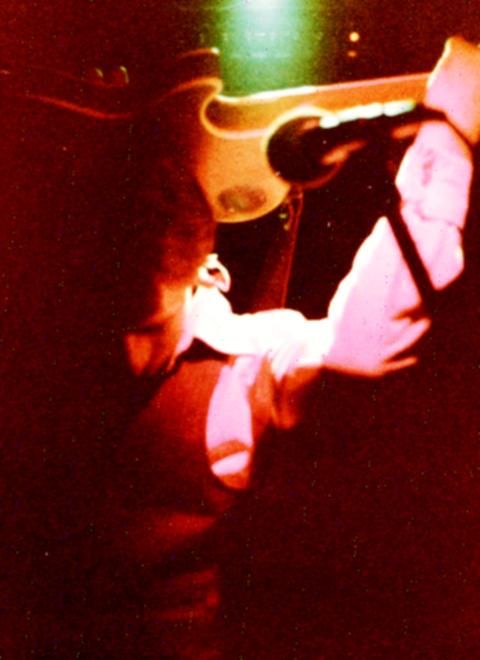 EVERYone has to play their guitar behind their heads sometimes....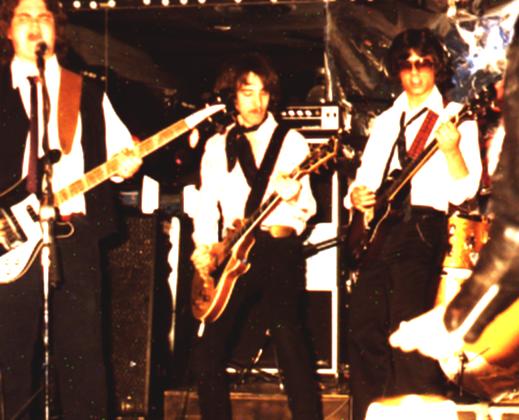 The Cheaters at Calhoun St. Bar. This must have been from one of the earliest Cheater gigs because Jay's hair was still long and I still had the moustache. That's Kevin Moreland in the shades.