The 80s! New decade, new hair colors.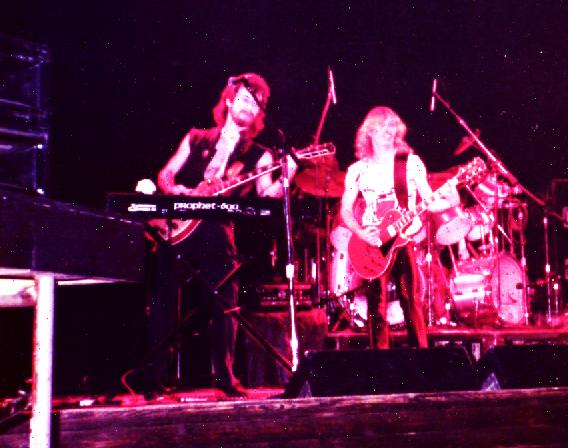 With Axxis at Bogart's. That's Mike Ring on the other Les Paul.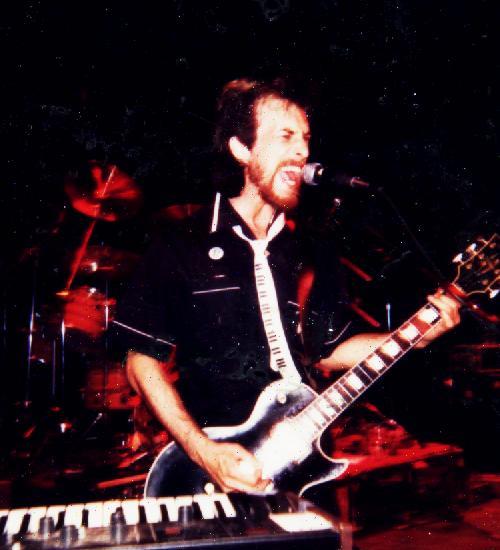 Probably the last photo of my Les Paul before the fire claimed it. Notice I'd repainted the face black.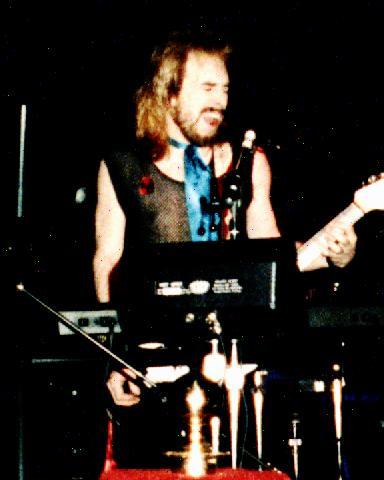 With Minx in Maysville Kentucky. Notice I'm playing a Strat, now. I recall that the keyboard rig they had for me was incredibly bulky and unwieldy.

Last of the 80s, and into the 90s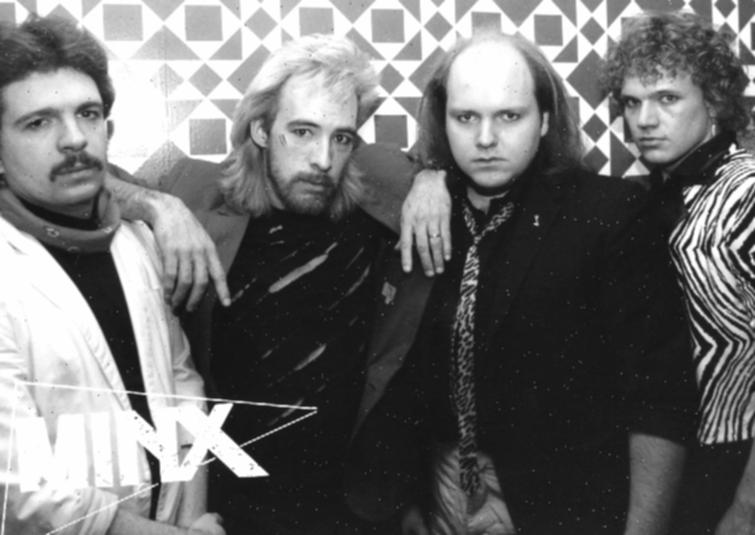 Minx mostly played out in the sticks, so it didn't last too long. Made some money, but the drivetimes killed me.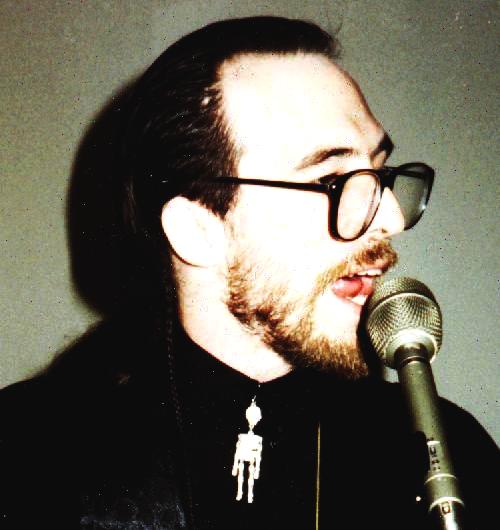 I slicked back my hair for the first Grxymkjbn!tm gig. It was a halloween gig and I wanted to look scary. What goofy-looking glasses! I don't know now why I was so fond of them.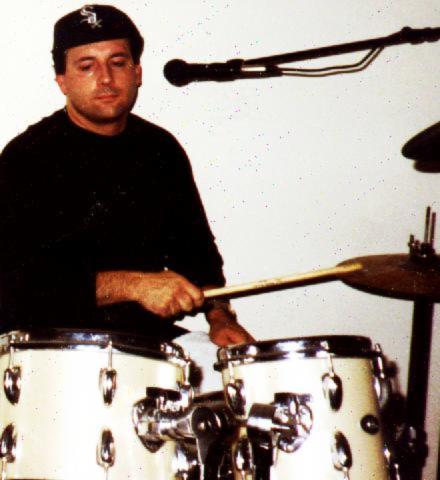 Look who's back on drums - my old friend Paul Abrams! This is also from the 1st Grxymkjbn!tm gig.