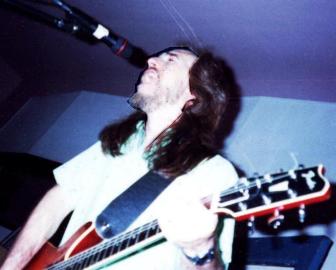 Playing live on the air with The Pods at WAIF radio studio B.

After I started working less with The Pods, (around '96) Paul Abrams (who'd often guest-drummed with the Pods) invited me to join his band, Crossfire. Shortly thereafter we hired Annette Shepherd and became Spank! This band's success allowed me to finally achieve a lifelong dream and quit my day job, devoting all my time to music.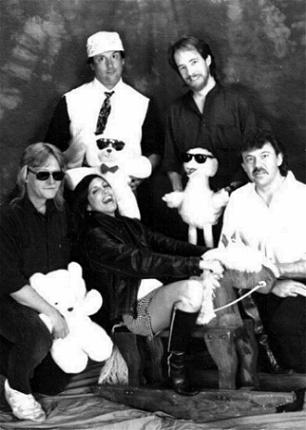 Spank! (front row: Greg McAvoy, Annette Shepherd, Bruce Reed. back row: Paul Abrams, C Gilchrist)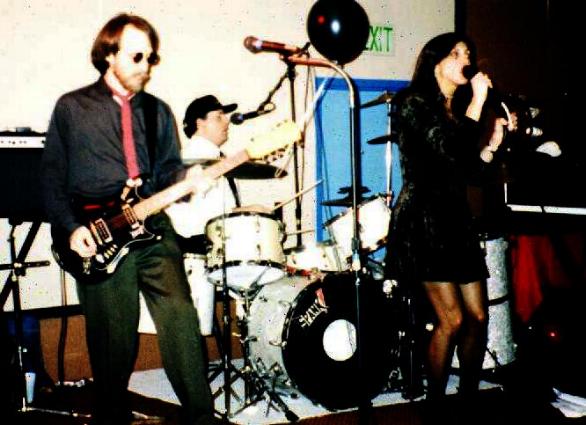 Me, Paul & Annette being ridiculously underpaid at a New Years' party in Indianapolis.
After Annette left to pursue her solo career, Spank! went through a couple of other lead singers before finally giving it up. On the left we're pictured with Mandy Jacobs; on the right, with Jeanine Walker.

As the 90s came to a close, I found myself playing more and more acoustic 12-string alone, or with just one or two other musicians.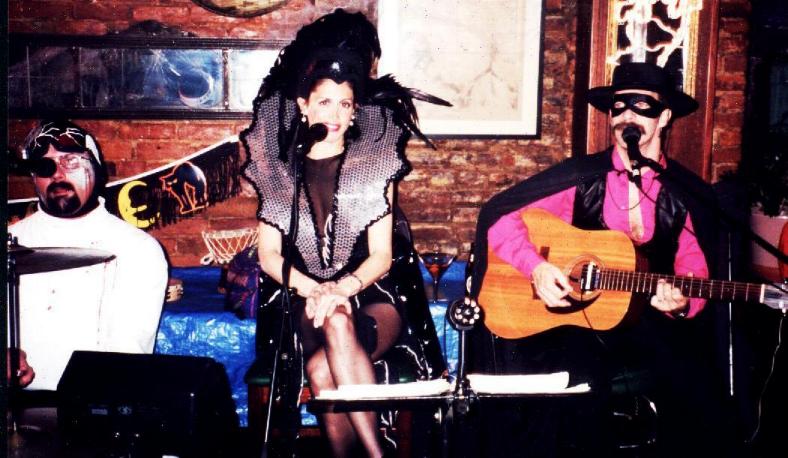 Here's Paul, Annette and myself on Halloween '99 enjoying our regular Sunday night gig at Rosie's Tavern in Covington. Paul's dressed as Sonny (post-tree), Annette's Cher, and I'm Zorro. Don't ask why.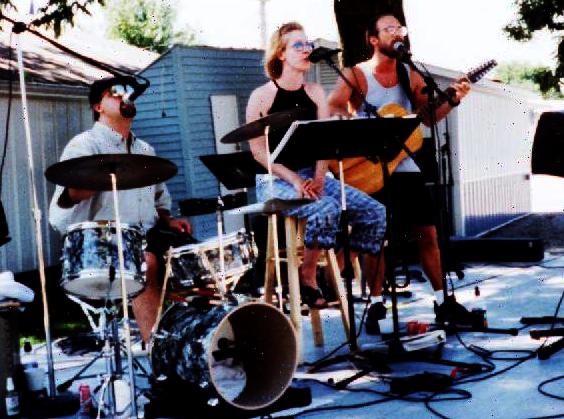 Here Paul and I join Jenn Hackman (of Heavy Weather and Ultraviolet fame) at Butler County fairgrounds.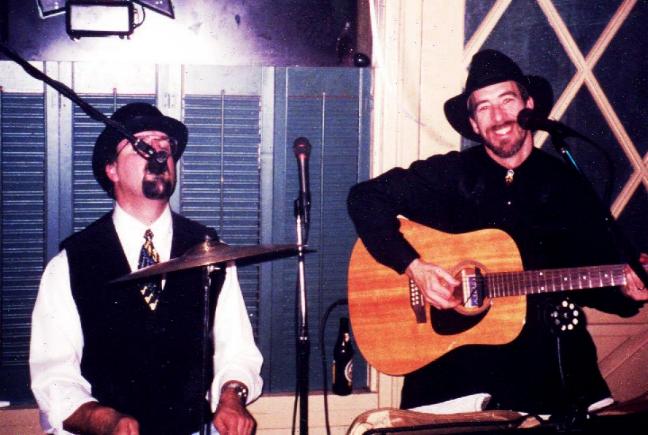 Paul and Chip played a house gig, five nights/week, at Kinney's Restaurant in Franklin, Ohio for the l